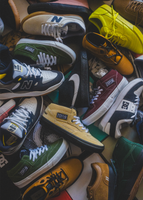 $20/$30/$40 Shoe Sale
We'll be back in Quakertown for the 14th annual Freefall event this weekend with our annual shoe blowout sale! We'll have plenty of $20, $30 and $40 pairs of shoes available. Can't make it out? You can shop the sales early here:
shop $20/$30/$40 shoes
The Return of the Muska
The most demanded éS shoe of all time -the iconic éS Muska- is back for a limited time. Few people have made such a huge impact in skateboarding as Chad Muska, AKA: "THE MUSKA". Combining raw talent, personality and power, the Muska will fill every session with creativity and energy.
SHOP NOW
HYPER REALITY.
The latest collection from Jerry Hsu and co. has arrived just in time for fall.
SCI-FI FANTASY
GX1000 Fall '23
The Fall '23 collection from GX1000 has touched down at the shop. Including hats, tees & new wood designed by Peter Sutherland.
SHOP NOW
John Shanahan Thrasher Cover T-Shirt/Hoodie
This cover was too good to not put on a shirt. Special thank you to Tony & everyone at Thrasher for getting these printed for us.
The John Shanahan Thrasher Cover t-shirt & hoodie will be releasing in-store this Friday at 6pm & online at 8pm. Only available at Homebase.
AVAILABLE NOW
"HB" on ThrasherMagazine.com
"Showcasing the finest rust and crust from PA to the Bay, Homebase's tenth video is a testament to its two decades of service. Here's to 20 more."
- Thrasher Magazine
Watch it now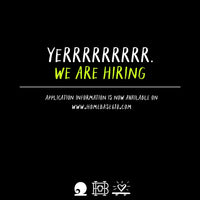 WE ARE HIRING.
Interested? We appreciate you. Looking forward to hearing back from you. We are hiring for Sales Associate Positions & Creative/Community Interns.
You got this.
READ MORE
City Without Spots turns 20
In celebration of the 20th Anniversary of the video premiere of "City Without Spots", the first skate video that documented the entire skate community and was also the catalyst for Homebase Skateshop to open its doors.

We have cataloged all the videos the shop has put out & supported from 2002 - 2020
WATCH NOW
How to Use This Influence
As grateful as I am to be considered one of the "2022 Influential Men of the Year" by LV Style Magazine, good press without purpose is a missed opportunity. Keep reading if you're interested in our motivation to provide opportunities to new team members this year.
READ MORE