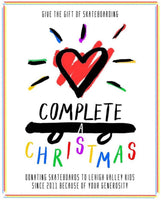 Help Complete a Christmas
Skateboards can be expensive but ask anyone who has unwrapped one on Christmas Morning- it might be the best gift they ever received. Read more about how you can help complete a Christmas here:
Completing Christmas
Eagles Capsule by 2nd Base Vintage
Go Birds! We now have a selection of vintage Eagles gear available online now from 2nd Base Vintage featuring Jackets, Jerseys & Hats.
Shop now
HB Arch Logo Collection
The return of a classic. Designed by Danny Finocchio. Available in SM-3XL, just in time for the holidays.
ARCH LOGO COLLECTION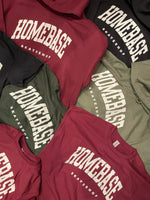 Stocking Stuffers at HB
Tote bags, tools, wax & all kinds of knick knacks that make a perfect gift for you or the skater in your life.
STOCKING STUFFERS
The Thursday Drop
Over 50 new products in the shop this week from Anti Hero, New Balance, Quartersnacks, Pleasures, Real, Stussy, Thunder, and Venture x Skate Jawn.
shop The Thursday Drop
Stussy Fall '23
For Fall '23, Stüssy presents a collection of enigmatic staples alongside seasonal mainstays. The collection experiments with proportions, technical elements, and iconic visuals blurring the lines between novelty and daily wear.
SHOP NOW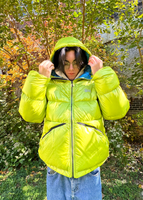 "HB" on ThrasherMagazine.com
"Showcasing the finest rust and crust from PA to the Bay, Homebase's tenth video is a testament to its two decades of service. Here's to 20 more."
- Thrasher Magazine
Watch it now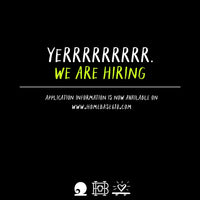 WE ARE HIRING.
Interested? We appreciate you. Looking forward to hearing back from you. We are hiring for Sales Associate Positions & Creative/Community Interns.
You got this.
READ MORE
City Without Spots turns 20
In celebration of the 20th Anniversary of the video premiere of "City Without Spots", the first skate video that documented the entire skate community and was also the catalyst for Homebase Skateshop to open its doors.

We have cataloged all the videos the shop has put out & supported from 2002 - 2020
WATCH NOW
How to Use This Influence
As grateful as I am to be considered one of the "2022 Influential Men of the Year" by LV Style Magazine, good press without purpose is a missed opportunity. Keep reading if you're interested in our motivation to provide opportunities to new team members this year.
READ MORE